Experience 50 miles of uninterrupted Wild and Scenic River on this 3-5 day expedition.
As one of the last rivers in California left running free and undammed for an extended stretch (180 miles), the Lower Klamath provides an ideal multi-day whitewater rafting experience for families and first timers. It is the heart of the 2nd largest river system in California and one of the first two rivers in California to receive the Federal "Wild & Scenic" designation.
The Lower Klamath River meanders through the spectacular scenic forest of the northwest corner in California. From Southern Oregon to the "Lost Coast" of California, the Klamath is treasured for its scenic beauty, diverse wildlife and recreational opportunities. Bald eagles, river otters, turtles and other wildlife are plentiful. The fishing is unbelievable and the terrain breath-taking. Not to mention it is the home to legendary stories of Bigfoot and other cryptids.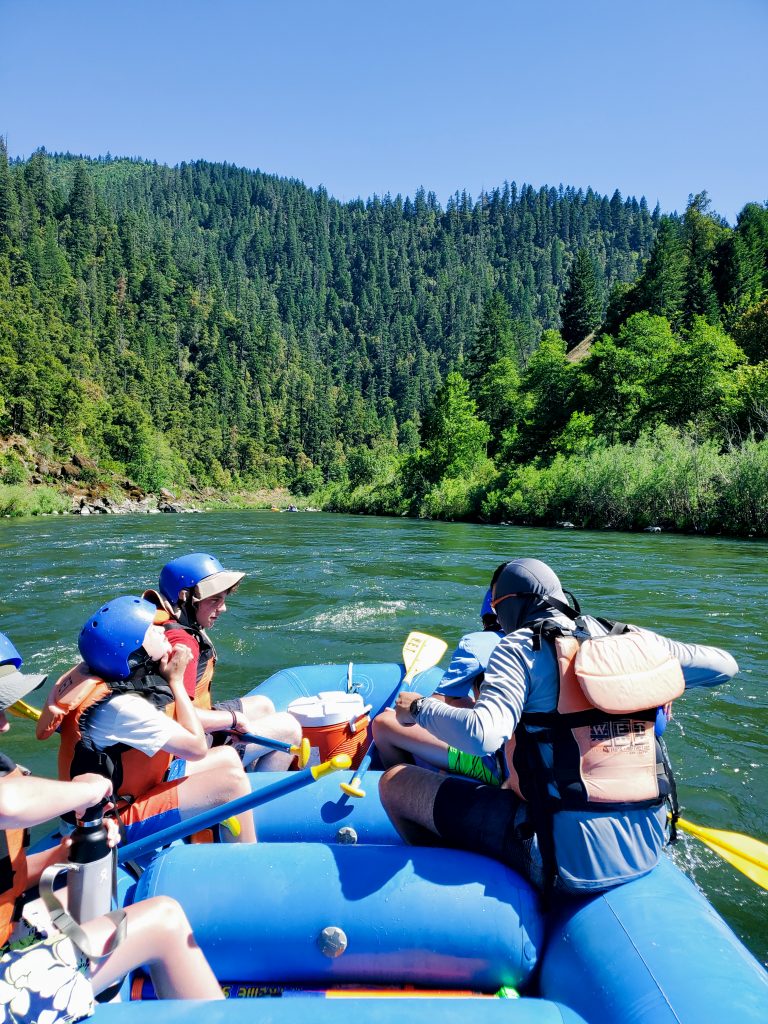 The rapids are fun and splashy without being overly intimidating for first timers. With the option to ride in inflatable or sit-on top kayaks there can be more than enough excitement for anyone. The water of the river is warm and comfortable, opening the opportunities for relaxing in swimming holes. The riverside camps have large welcoming beaches.
The Ukonom Falls Trail is one of the true gems of this trip. This quick side hike offers the opportunity to get up close to one of the most picturesque waterfall in the state. This hike is only accessible to those willing to traverse the river virtually ensuring your group will be the only ones present at the falls.
Happy Camp, California
Additional Details will be provided based on the details of your trip.