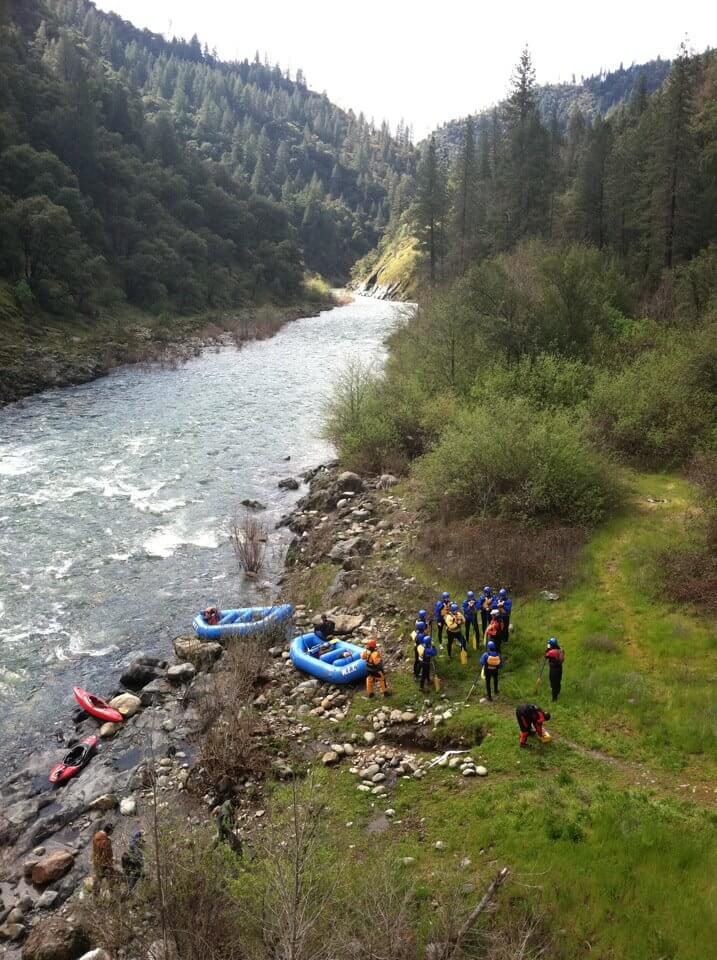 North Fork American River - 1 day trip
The North Fork is finished for 2017! Call us to find out how to ensure your spot for 2018.
Class: IV+/V - Intermediate/Advanced
Meet Time: Varies (Check you reservation)
Price: $129
Minimum Age: 14
13384 Lincoln Way, Auburn, CA 95603
(In the parking lot behind the Raley's)
The North Fork of the American River offers non-stop whitewater action fun, set in a stunning granite canyon. This Class IV/V river is ideal for the thrill-seeking, experienced rafter or athletic beginner. This river offers (almost!) non-stop action for 9 miles as it cuts through a gorgeous narrow granite canyon with back-to-back big rapids. You'll deftly maneuver around boulders and successfully tackle rapids like Chamberlain Falls, Bogus Thunder, Staircase, Nose Stand and many more. Get ready to paddle with gusto--this run is all hands on deck!